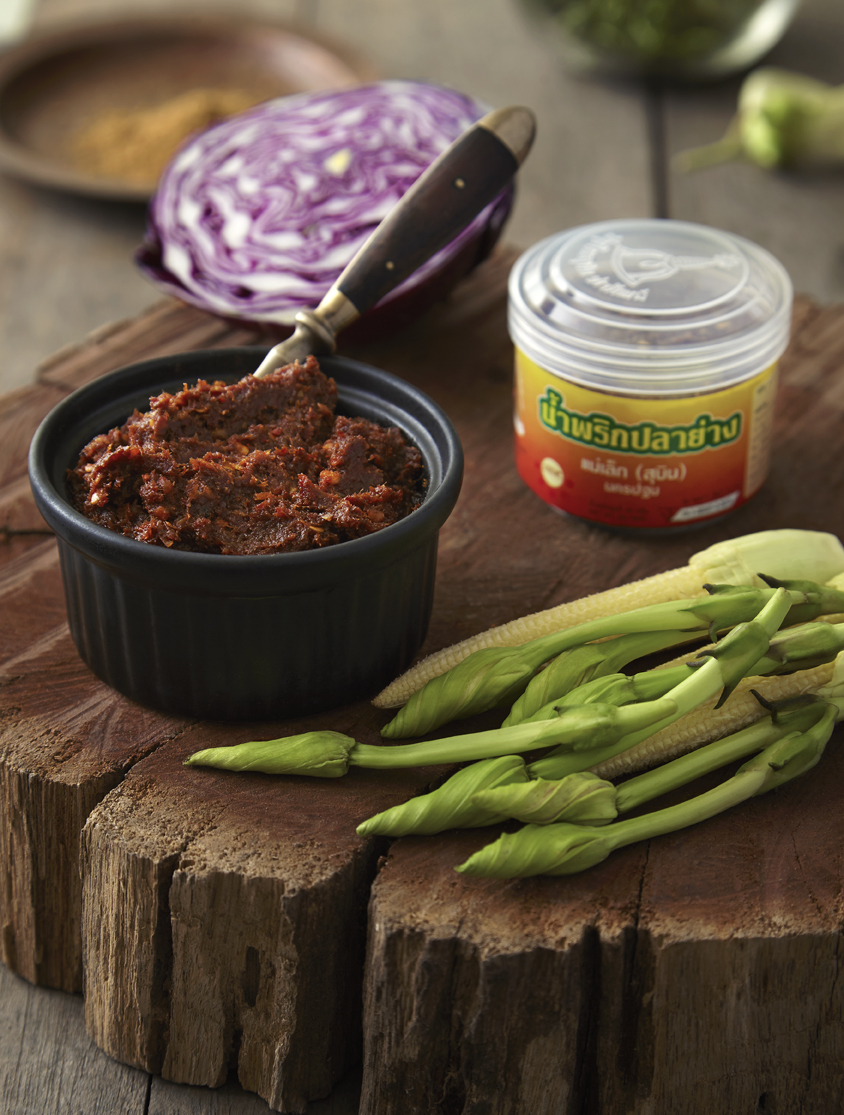 ★★★ Nam Prik Pla Yang Grilled fish is the base ingredient
for Nam Prik Pla Yang. Other ingredients include fish sauce,
tamarind and chillies to create a smoked fish flavor.
It's level of spiciness is medium and can be served with
steamed or fresh vegetables.
Tip: Try mixing Nam Prik Pla Yang with Nam Prik Narok
for a more impactful flavor combination!